Let's see on how to integrate the existing customers and their orders. This integration is a one step activity that should be done if you wish to synchronise the existing customers and the orders.
There are 2 ways
1) wp-cron
2) Set cron in cpanel

Wp-cron:
By default the wordpress cron will be enabled.
All you have to do is provide the app id and api token and check if the authentication is success.
If the authentication is success, all the existing customers and the orders will automatically be synced with campaignrabbit.




If your wp cron is disabled, you can set your cron using cpanel:
Add a cron job in the advanced section of the cpanel.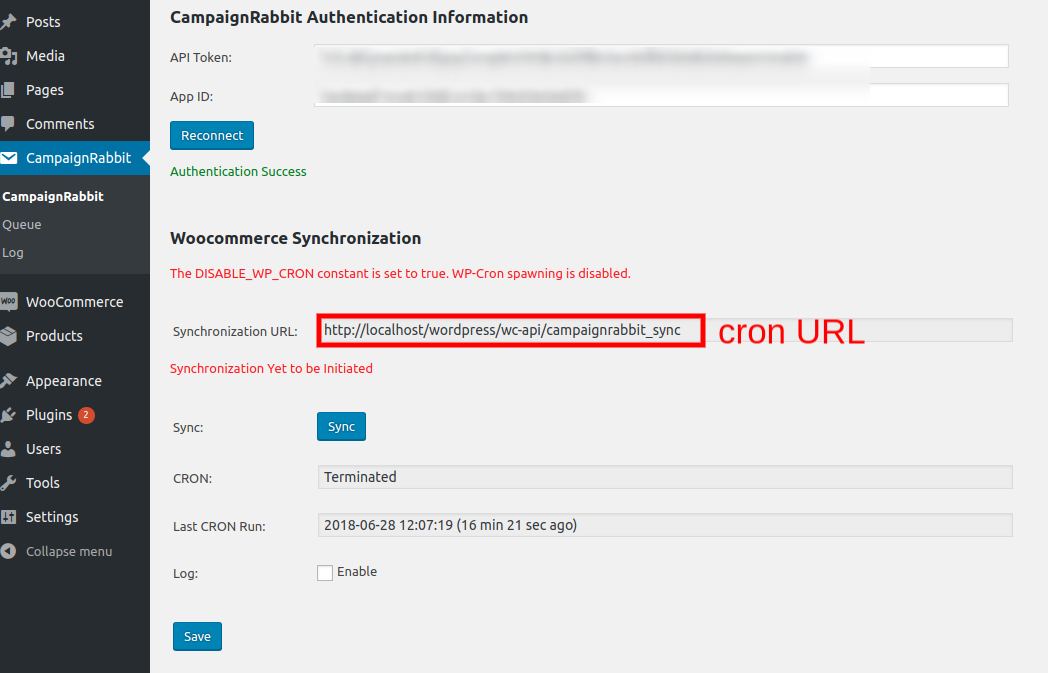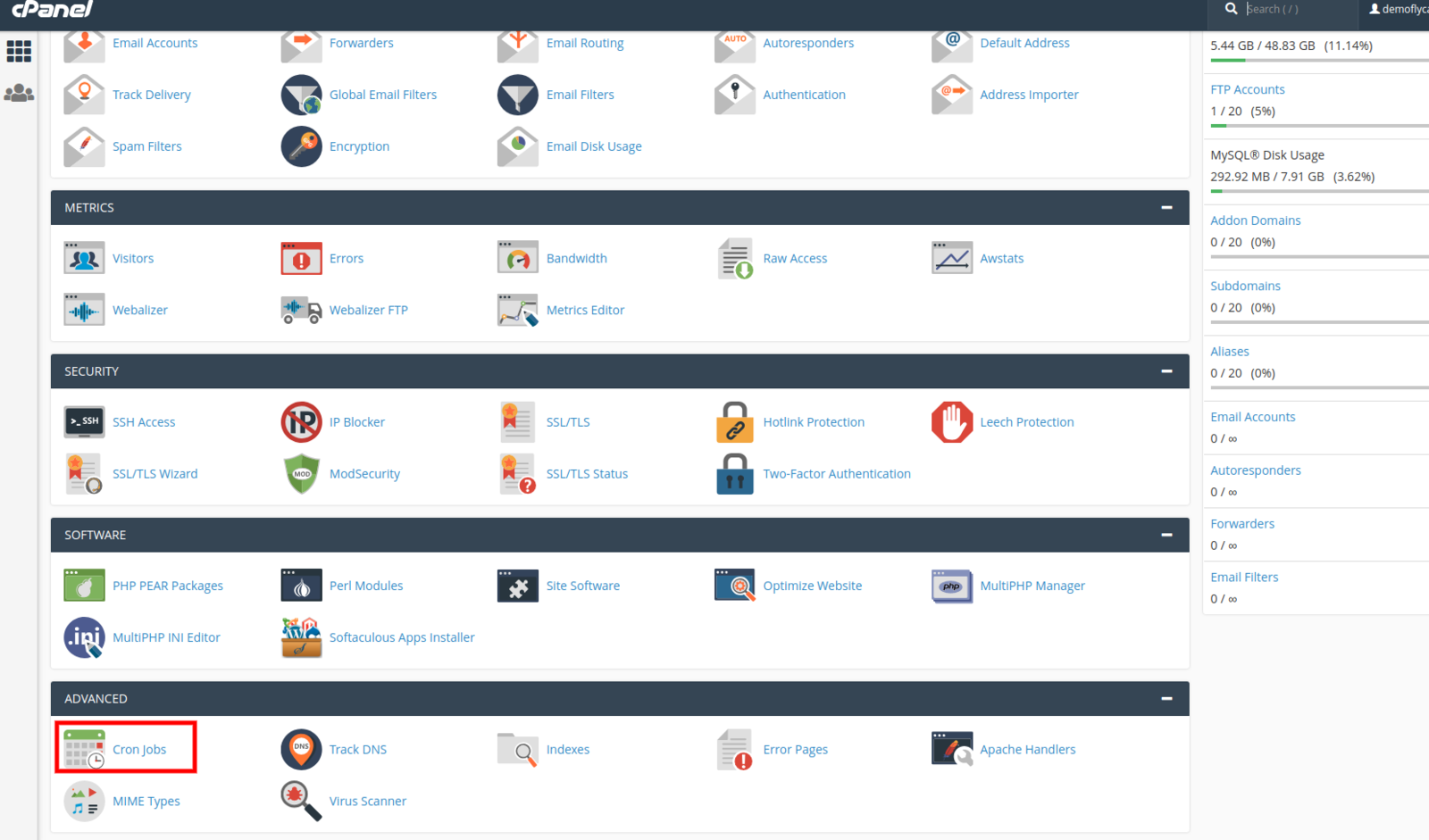 Specify time interval,cron url and add the cron job.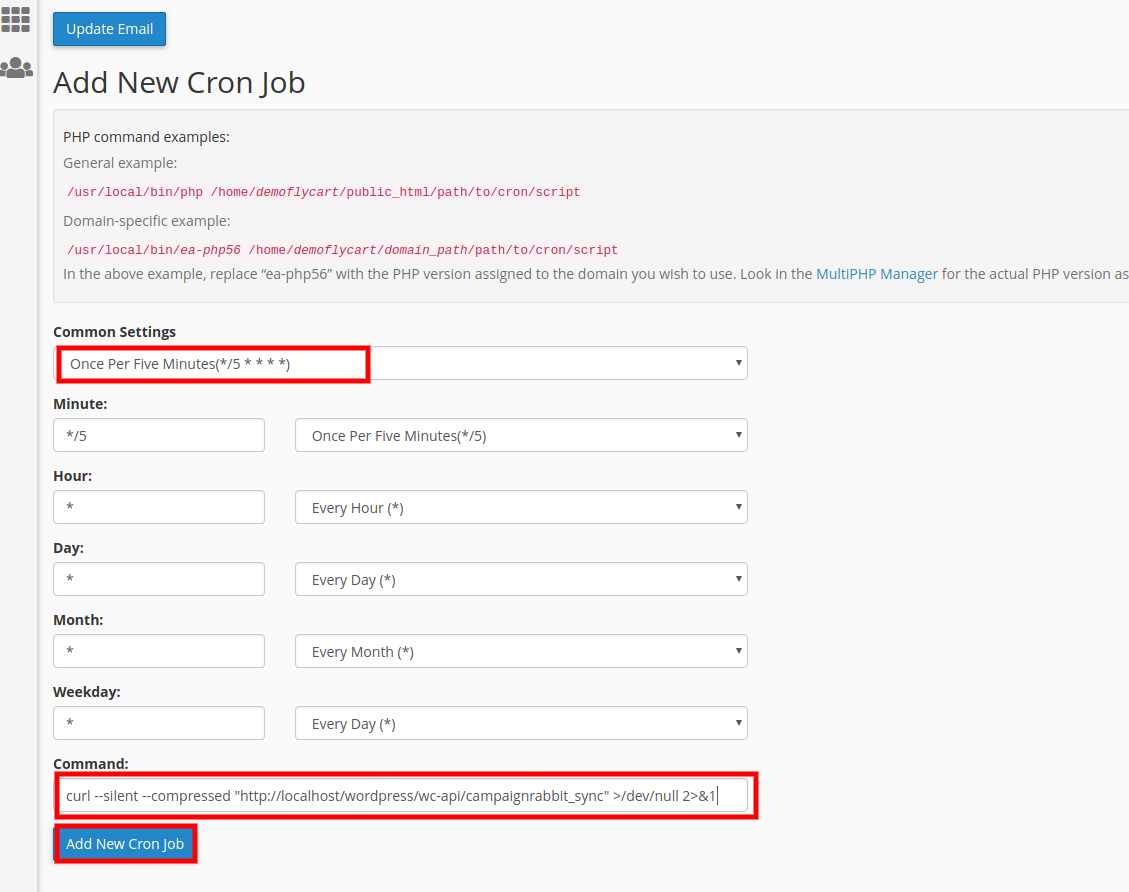 Once you have set the cron, click on Re-sync button and check if the message "Initial Synchronization Success" is displayed.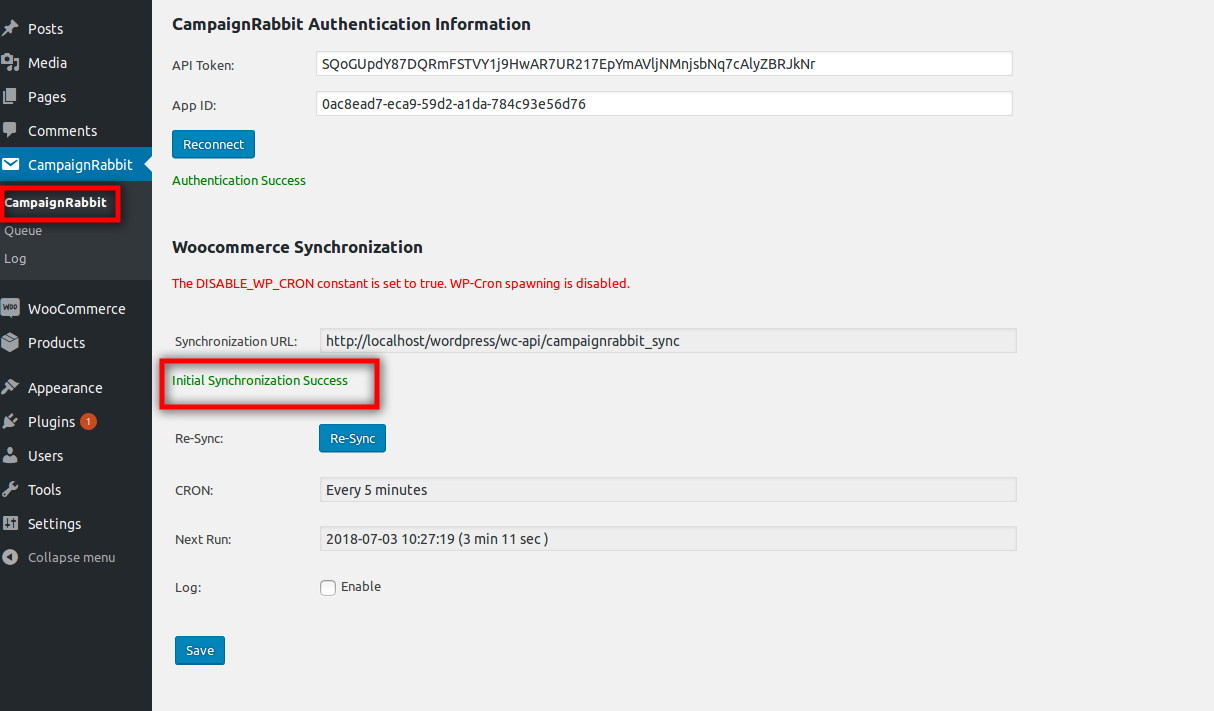 Navigate to queue tab and check how many orders and customers are ready to be synced.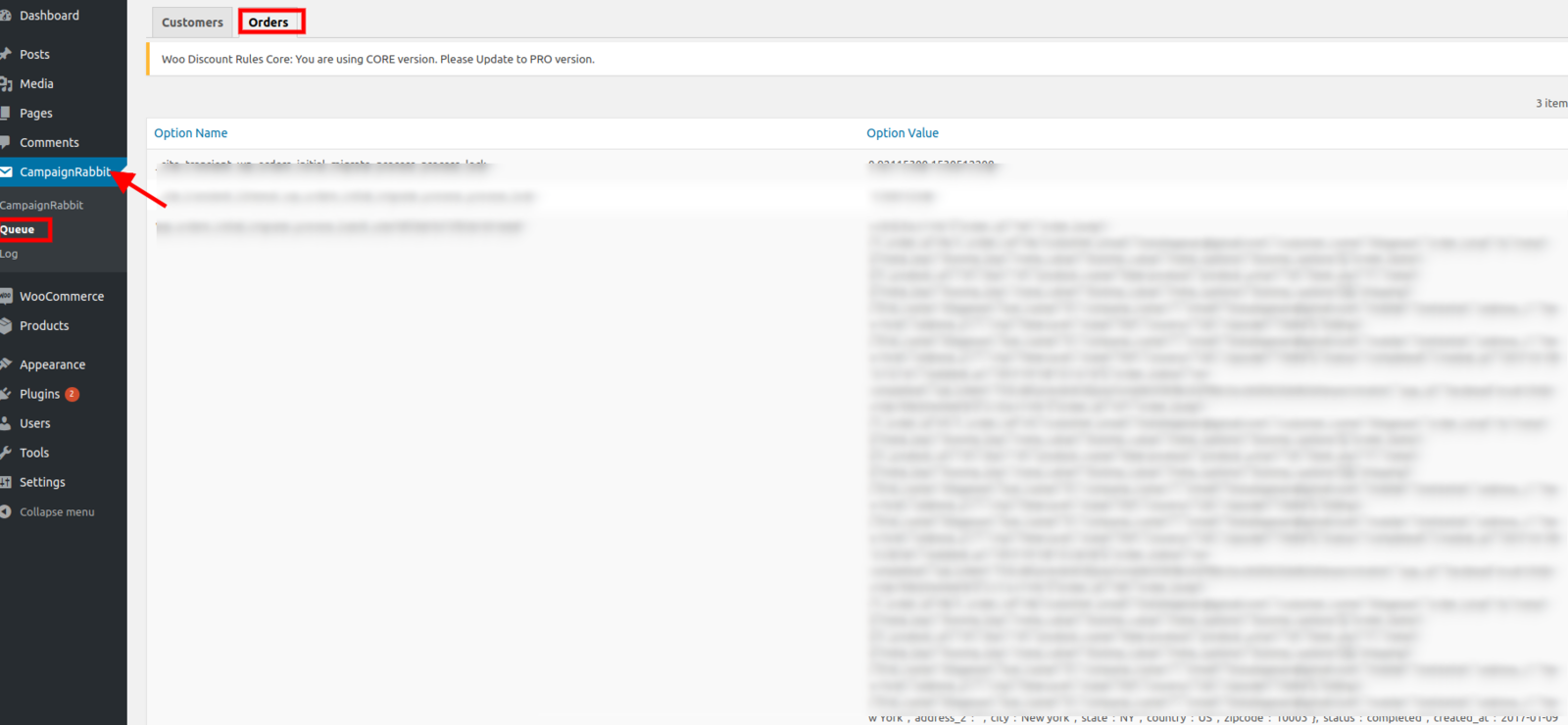 This is a one time scheduling which has to be done for synchronizing the existing customers.
All the new orders created henceforth, will be in sync with campaignrabbit.

What's next ?