All the necessary configurations are managed in the settings tab.
Navigate to settings --> Store.
Here, you can update the following:
Store configuration
Store currency
Contact Information
Reset sync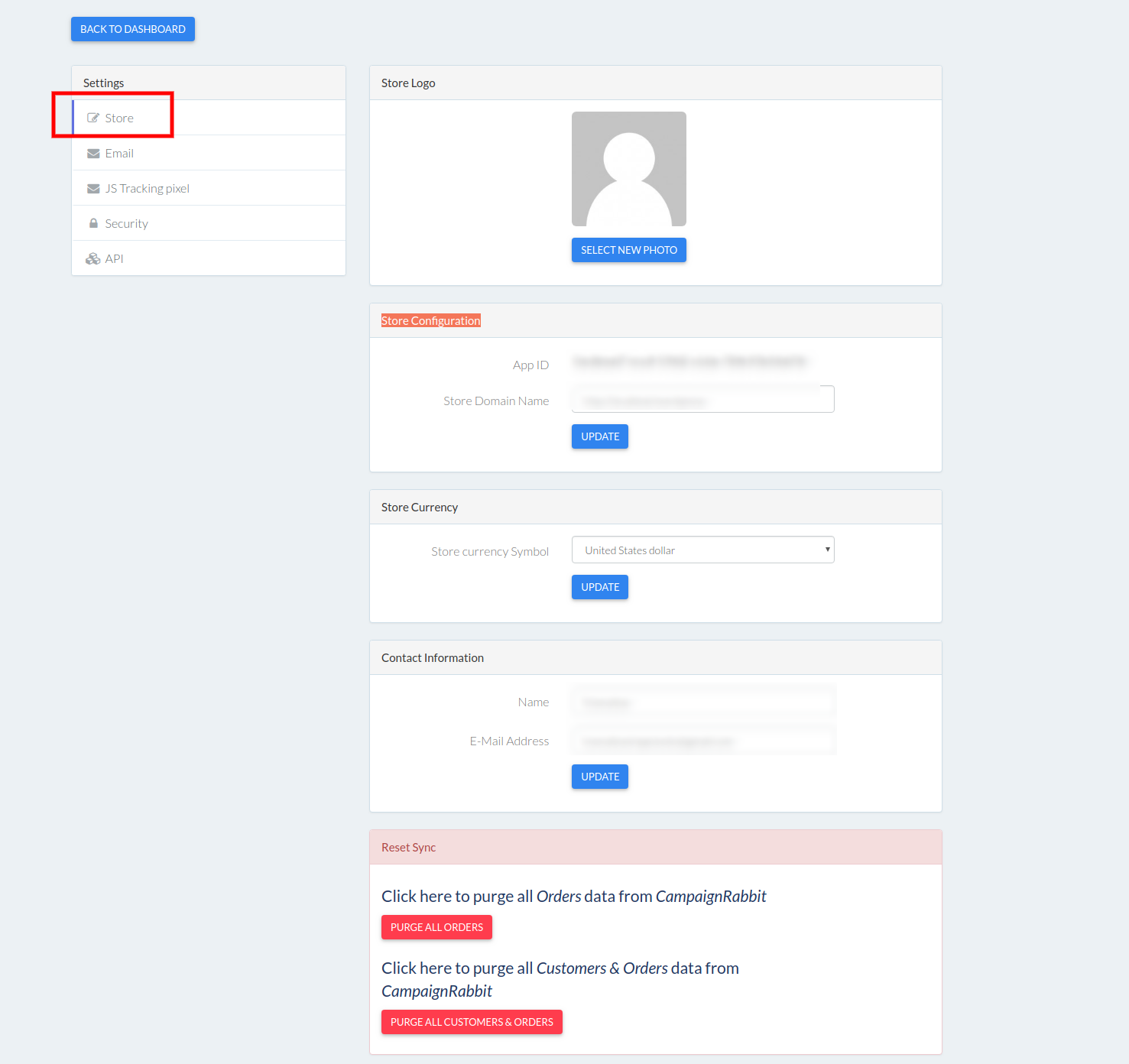 Store configuration:
If you want to change the domain name you need to change here and click on update.
Store currency:
Once after synchronising the existing customers and orders, you need to set the currency.
This currency is nothing but the store currency.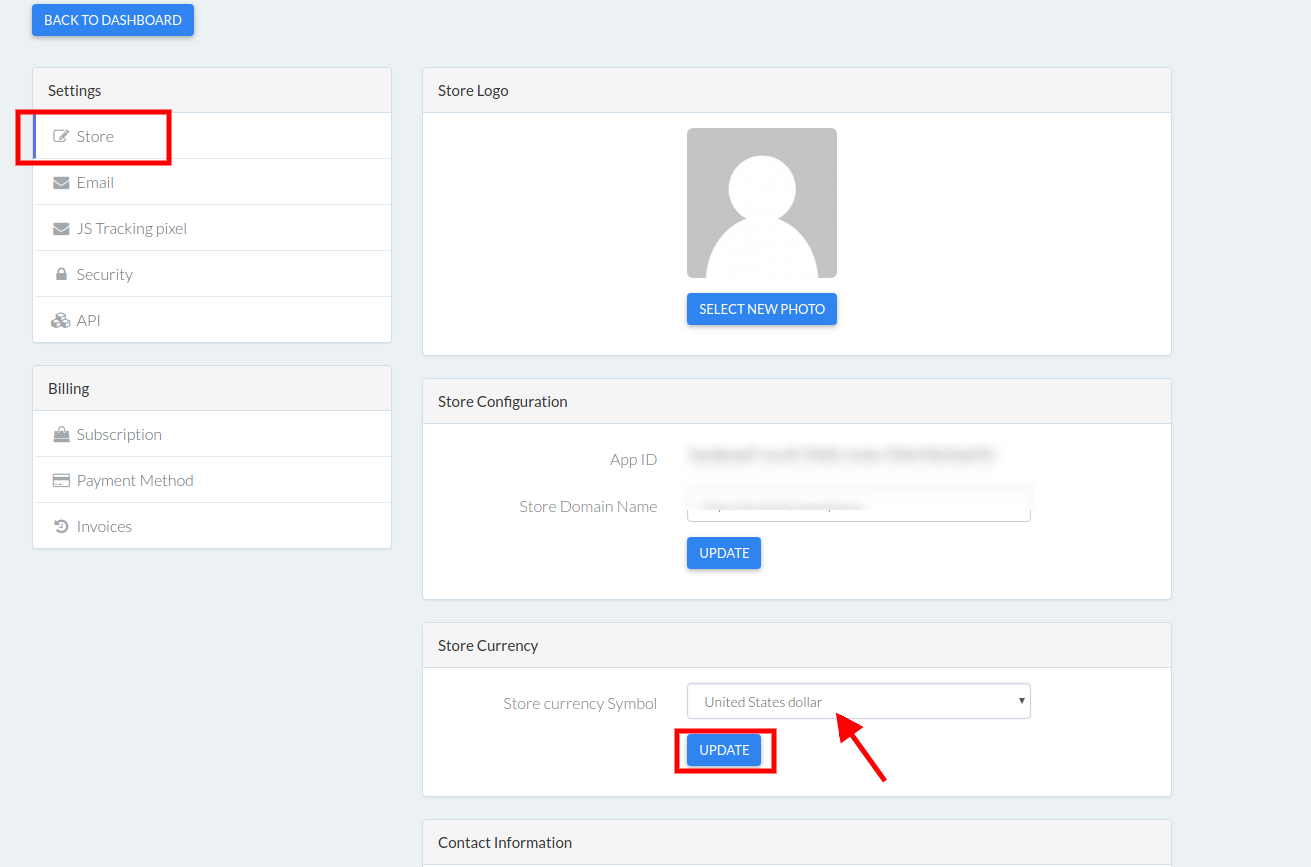 In the Store Currency section, choose your currency and click on Update.




After update, navigate to people tab and click on any one of the customer.




Here, the revenue and order value will be assigned to the Currency symbol which you haveupdated.
Contact Information: Any updataes in name or mail id should be given here.
Reset sync:
If you want to resync all the existing customers and its orders, you have to click on Purge all orders & customers.
It is recommended to consult with the technical team before clicking on purge orders.
However, this is majorly developed for the technical team to analyse the synchronisation processes.