It only takes a few clicks to install Campaignrabbit and integrate with the J2store plugin.
Let's get started!

Use this URL

to login.

Enter login credentials and sign in to your account.



Next is the welcome page, click on download J2Store plug in.

Copy the app id and API token and enter your website address. Hit Update and Continue.





You have successfully logged into the account.

Now,let's add the downloaded plugin(zip file) in your website.
Drag and drop the zip file in the extension page of the website.


Check the connection by providing the app id and api token.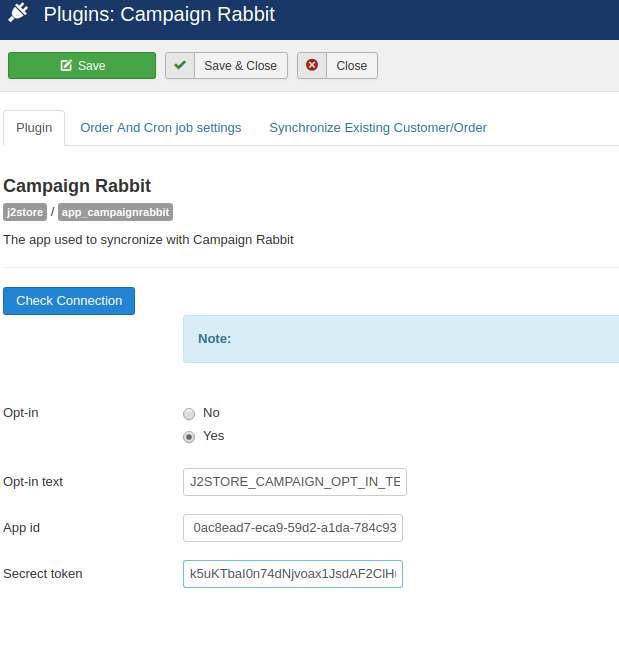 Note:
Click here to download the zip file.
Make sure to give the correct domain name in the settings page.
Forgot to make a note of the app id and API token ? Don't worry! You can generate API tokens from the settings page anytime.

What's next: