Let's create a campaign to appreciate the customers for placing an order.

The email can be personalized with the first name, and say thank you for placing the order which is a good way to show that you appreciate their business.
How to create a Confirmation Campaigns ?
Navigate to Campaigns tab and click on create new campaign.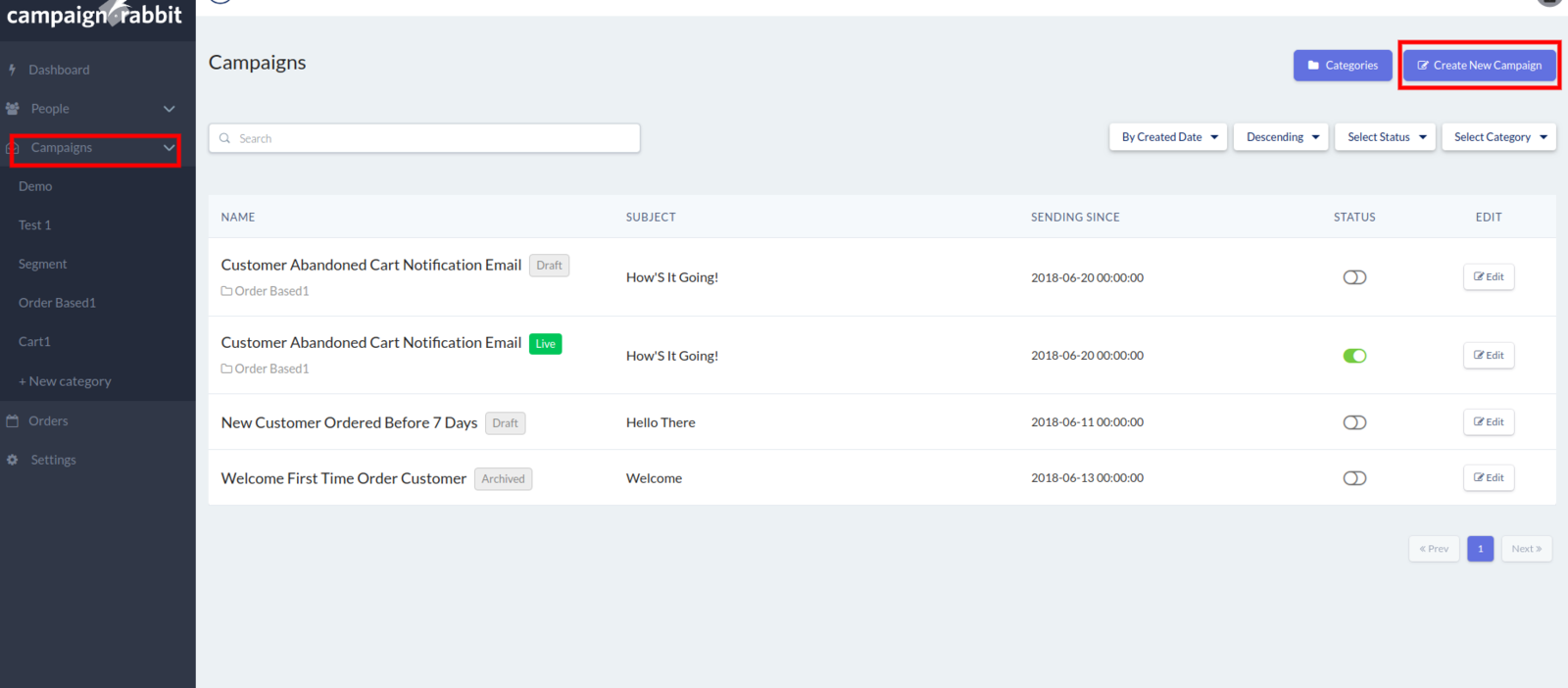 The target audience should contain the following conditions:

Match all customers whose name has any value and the order status is unpaid.
In the Campaign Settings:

Specify category(if any).
Here, setting the start date is not mandatory.
When there are orders with "unpaid" status synced with campaignrabbit, mails will be sent automatically(if campaign is set to live)
Set end date(optional).
In message section, draft the mail content.
Click "Save and set live".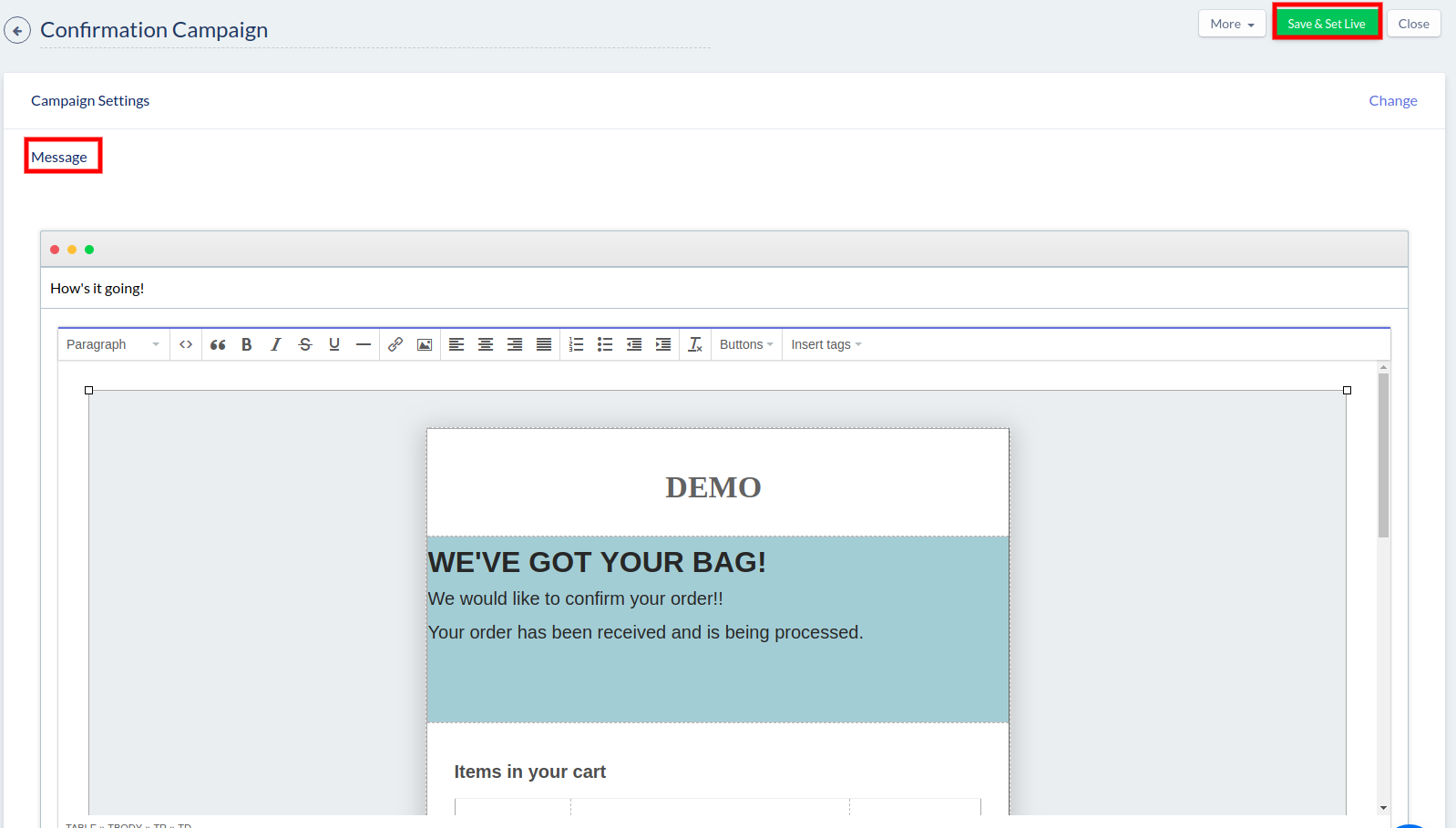 To know more about working with the editor types, click here.