What is seasonal campaign ?
Campaigns created based on festivals/holiday for specific countries.
Why seasonal campaign ?
Seasonal campaign works on all type of business.

Seasonal campaigns increases cross sale engagement.
How to create a Seasonal campaign ?

Navigate to Campaigns tab and click on create new campaign.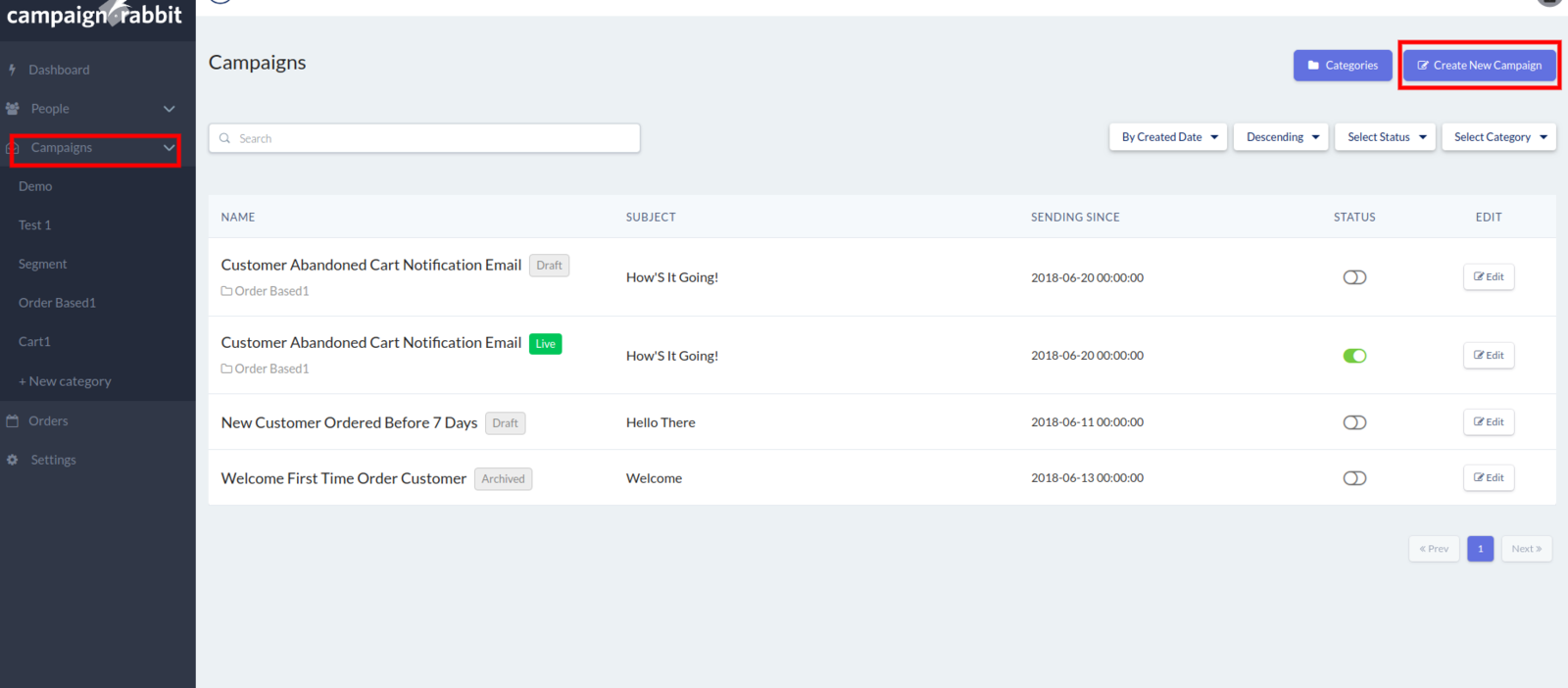 The target audience should contain the following conditions:

Match all customers whose name has any value and the country is USA.
Specify category(if any).
Set the start date.
Set end date(optional).
In message section, draft the mail content.

Click "Save and set live".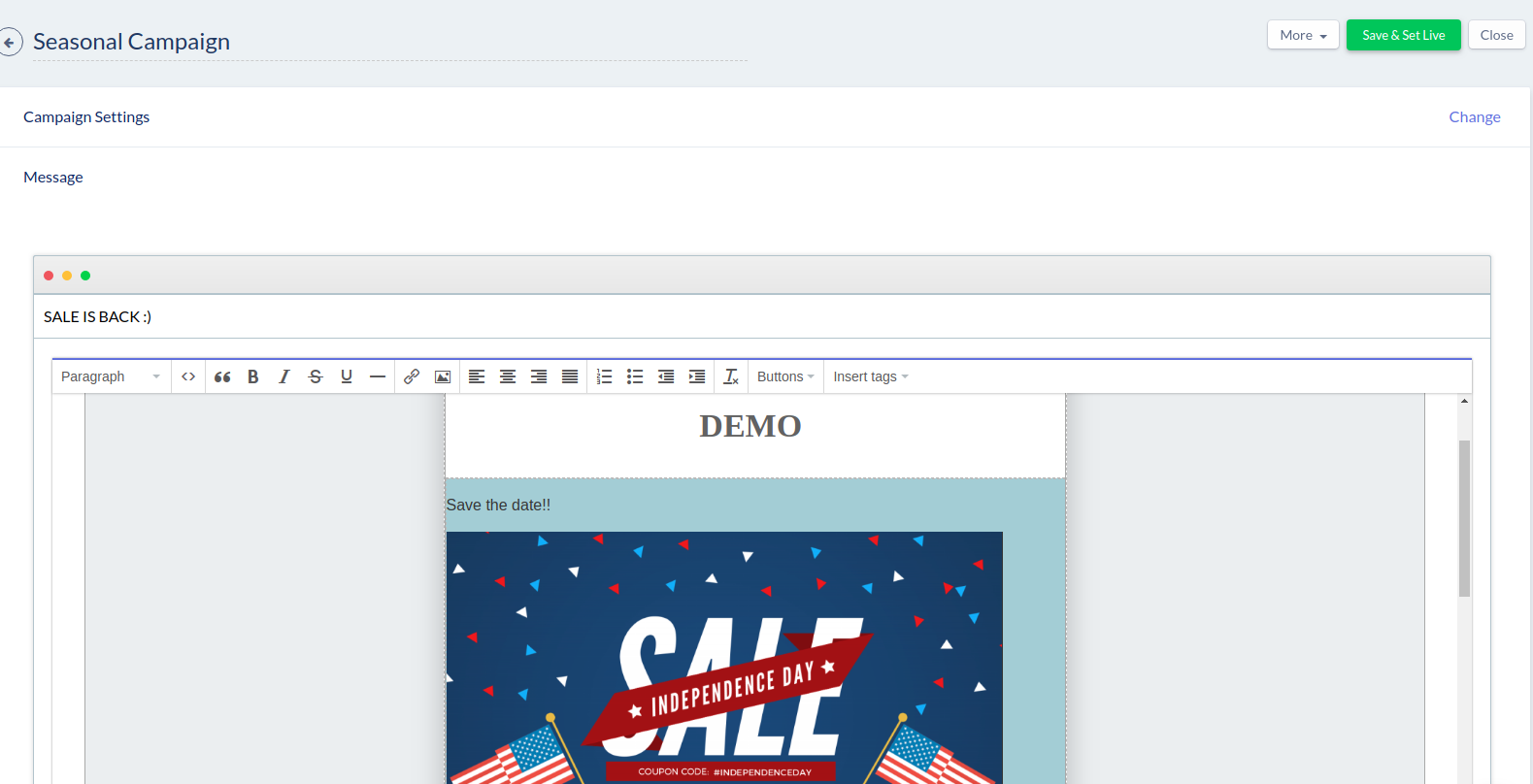 To know more about working with the editor types, click here.